Wide range of possibilities,
Powerful building set
Present companies, products or the own club and spread news
Fill your app with the most important details about your company and simplify the distribution of news and offers.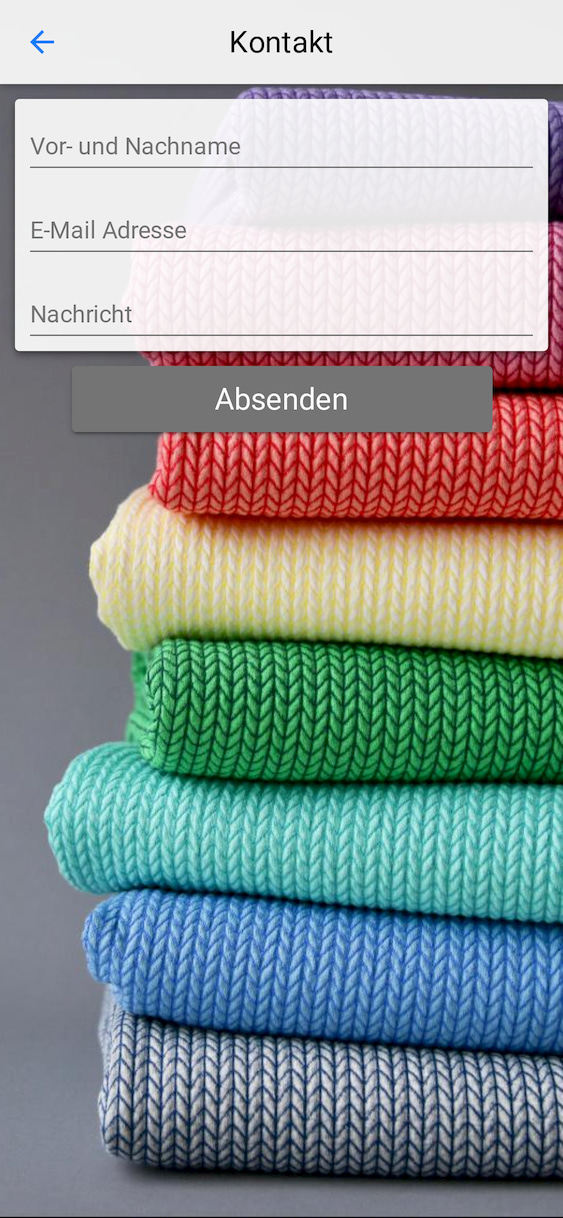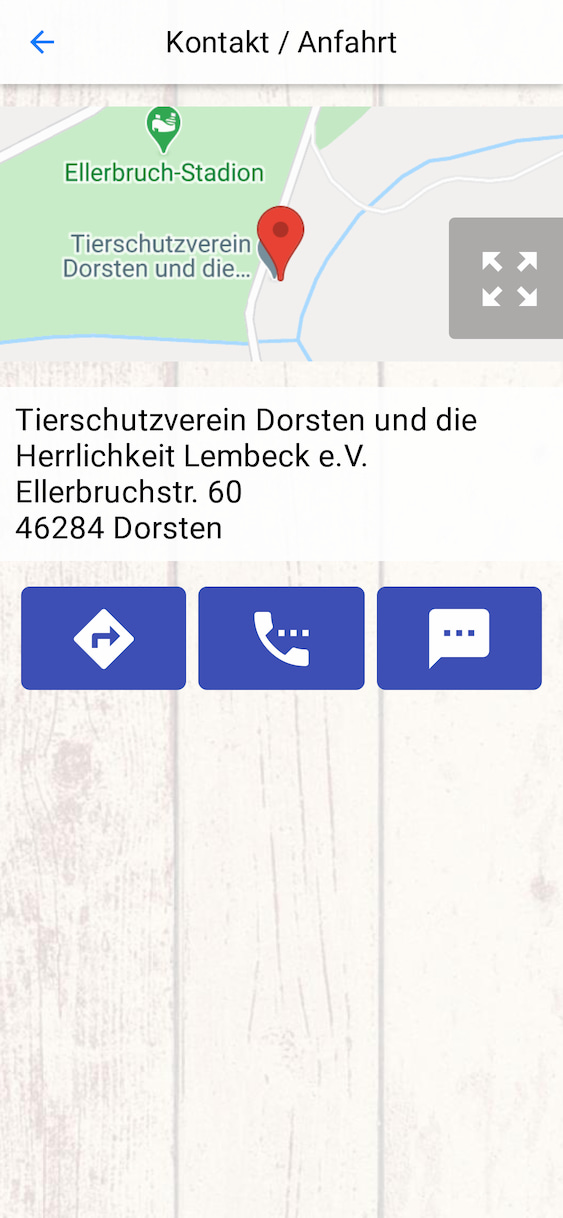 Contact / Directions - The quick way to contact us
Store your contact details and business address and show prospective potential buyers directly to your store with the Google Maps integration. In addition, you can allow customers to contact you using an integrated message form or a direct call from the app.
Display of your contact details.
Direct call function from the app (Click2Dial).
Built-in instant messaging without leaving the app.
Static map display via integrated Google Maps view.
Interactive map display of the location within the app. and smart navigation for external apps.
Opening hours - Clear and Intelligent
The opening hours provide important information for customers and interested parties. Quick access and a clear layout are are crucial here.
Overview of your opening hours.
Automatic highlighting of the current day.
Easy input via form.
Continued use of your information by other modules such as the appointment function.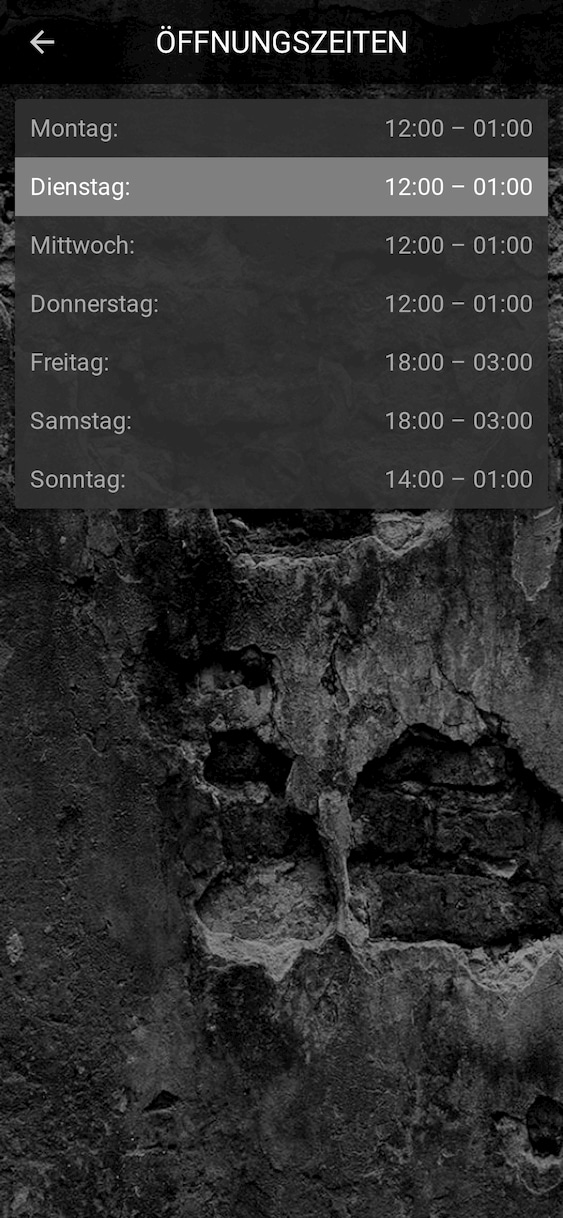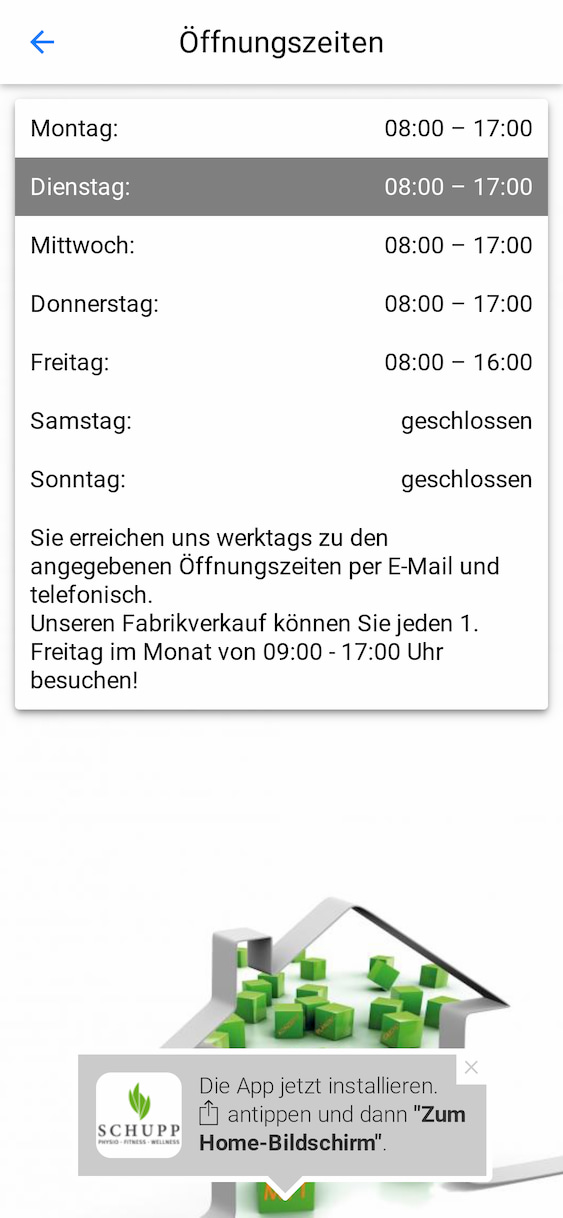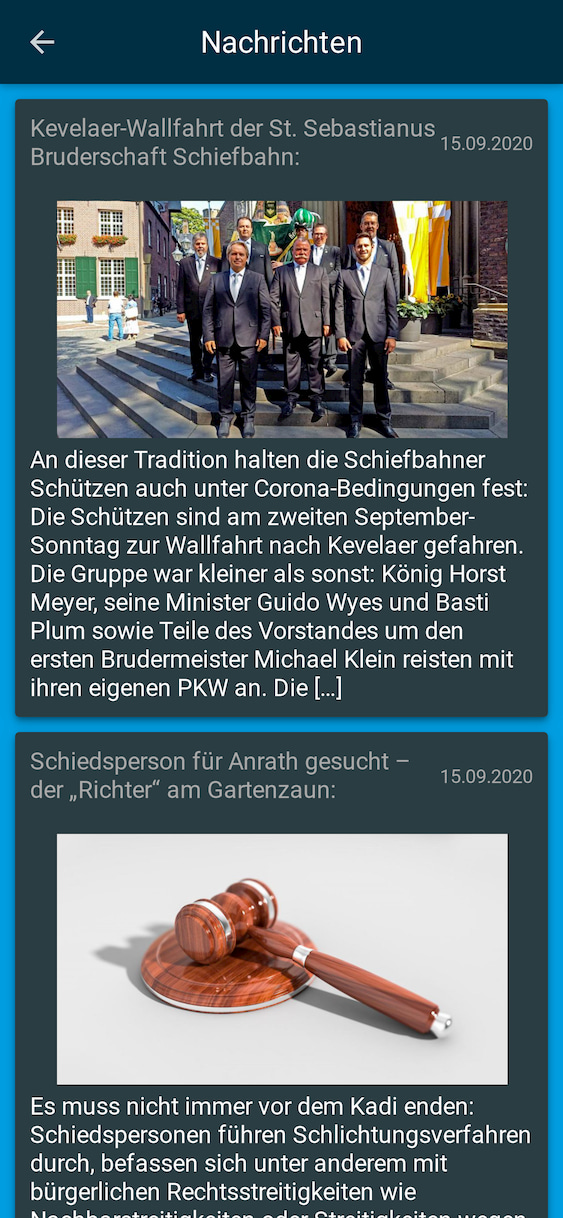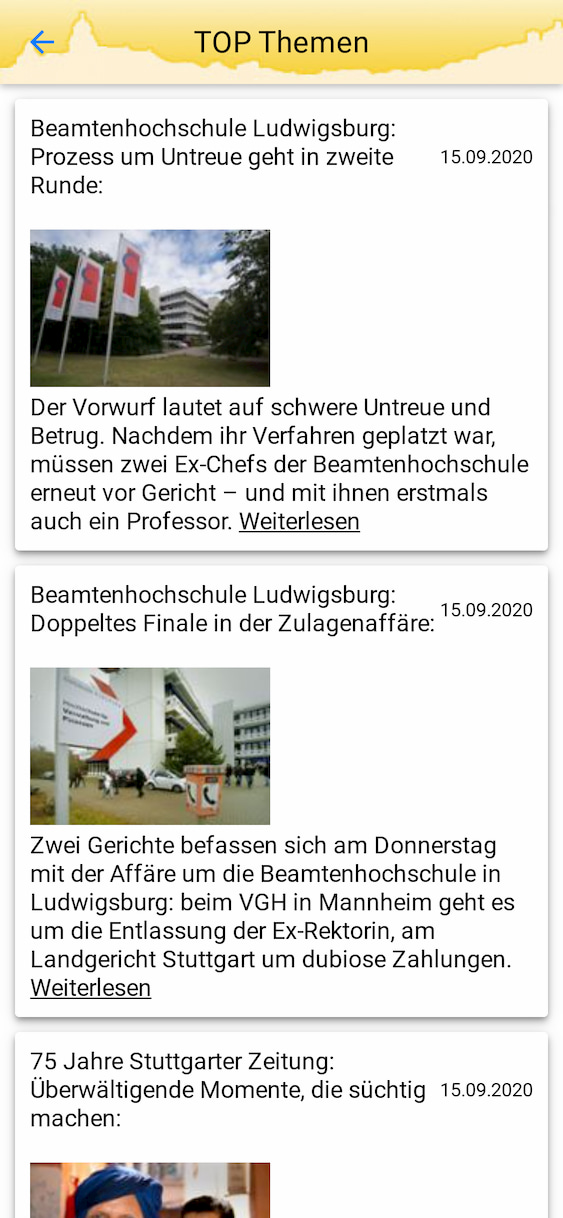 RSS Feeds - Save time, have content updated automatically
Don't maintain content twice. Add content from your own or other websites to your app content from your own or other websites. With an RSS feed changes or new articles are automatically updated in the app. displayed.
All kinds of external information sources. via an RSS feed embeddable.
In addition to pure text, formatting, links and images with represented.
Sorting is also done by publication date.
Information is retrieved live at the start of the app. and are always up to date.
News & Events - Inform and announce
Keep your customers and prospects up to date. Inform them about upcoming events, introduce new products or simply or simply spread news about your company. With the integrated push functions, interested users outside of your app will be kept up to date via email. brought.
Keep customers easily up to date.
Clear display with heading and date.
Free choice in text design including image display.
Unlimited number of articles (From Premium package).
Automatic hiding of expired events.
Inform about news faster via PushPlus messages.
Restricted push recipient group in combination with protected submenu.
Sharing articles via other apps like WhatsApp, Facebook, Mail etc.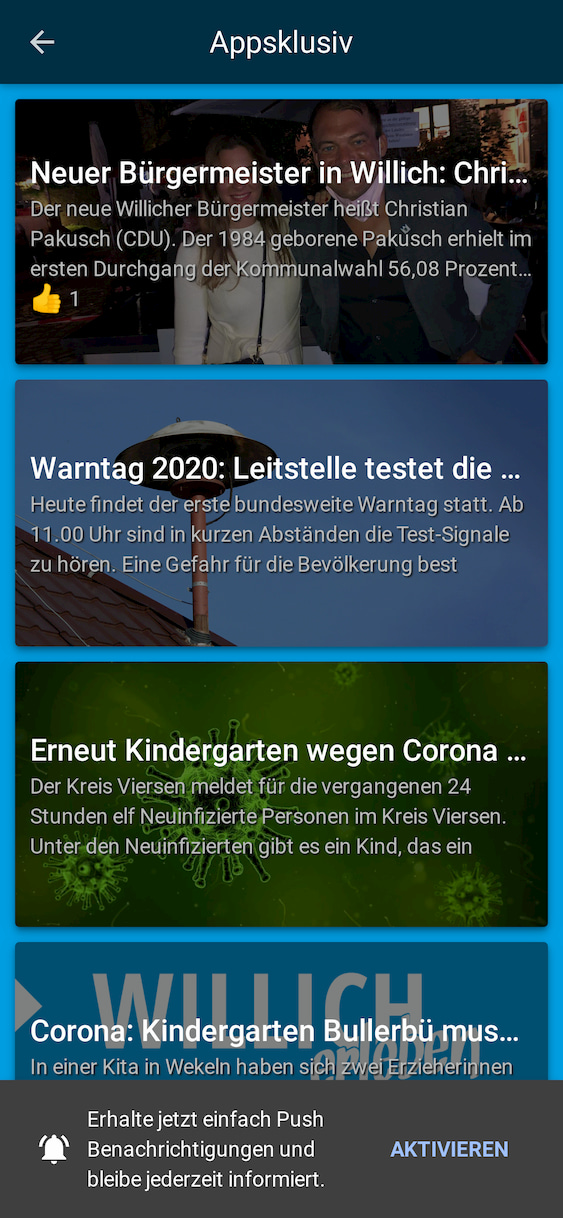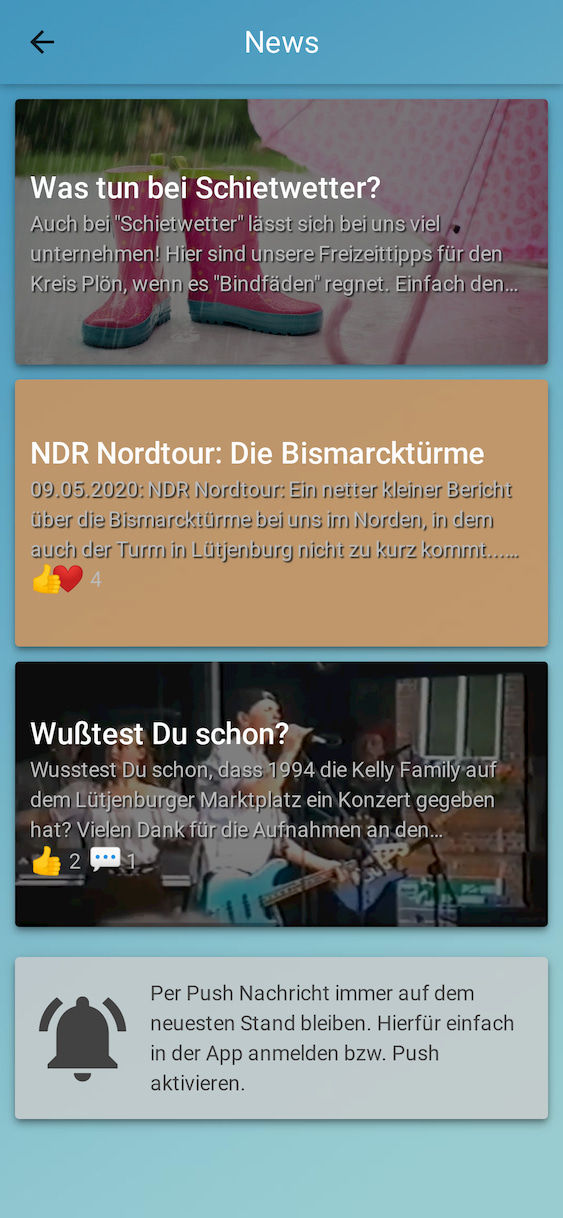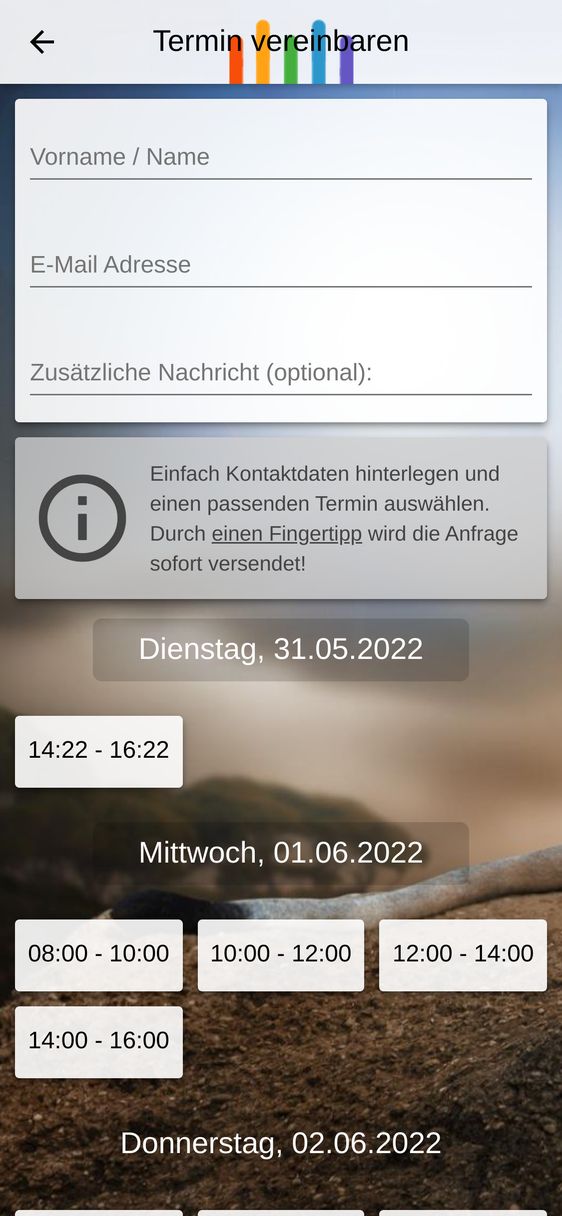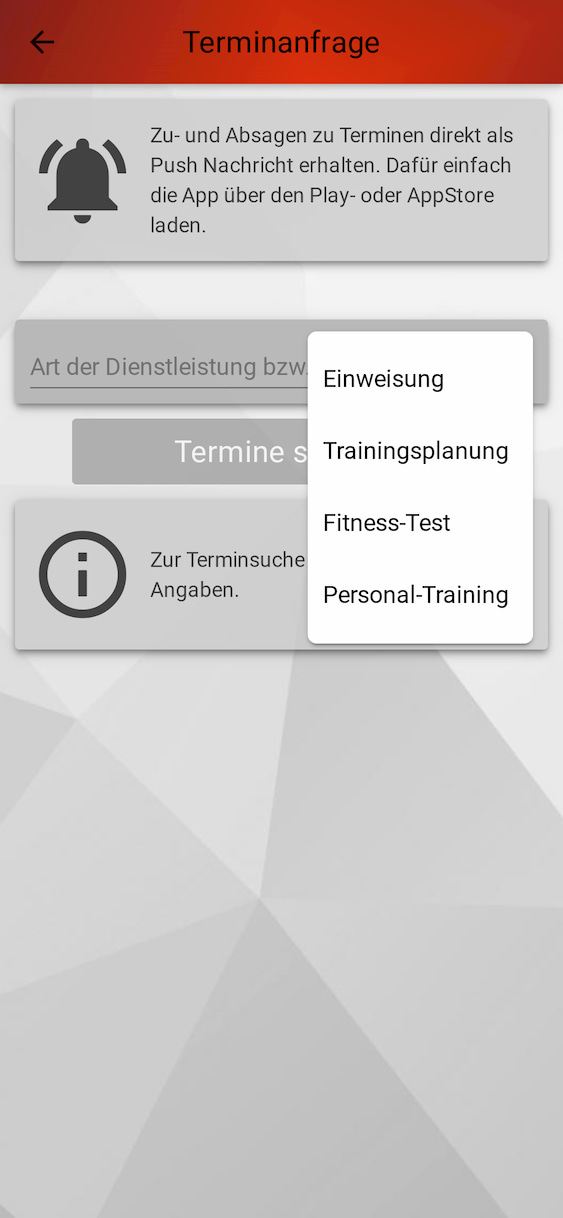 Appointments - made easy
Let customers and prospects make their own appointments in the blink of an eye. make their own appointments. Via a list of of possible free appointments, suitable times can be found quickly. With the help of an e-mail sent to you, you can confirm the appointment simply by click. Occupied appointments are then automatically hidden.
Make appointment with one click.
Confirmation and rejection of the appointment takes place via a click in a sent e-mail.
Clear display of time suggestions in the app.
Definition of appointment types with inclusion of the hourly effort.
Optional sub-calendars by people or departments.
Leaving personal messages by users possible.
Send appointment confirmations directly to users via push message.
Discount vouchers (coupons) - With them you will please every customer
Convince customers to buy your products faster. Why not start a discount campaign. A description, the value and the available total number of vouchers are enough for this. Per smartphone and customer, the published voucher can only be redeemed once. This protects you from bargain hunters and increases the impact of your measure.
Determine the sales themselves through their own discount promotions!
Show more incentives for new and existing customers.
Just a description, the coupon value and already published.
Higher impact by protecting against bargain hunters.
Send push messages when vouchers are released.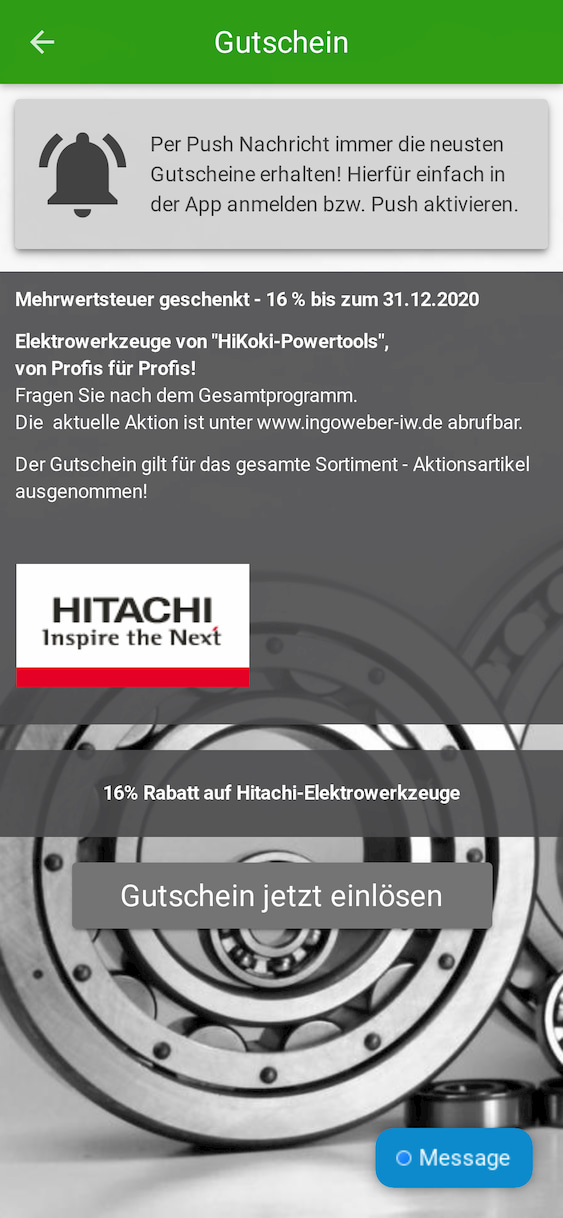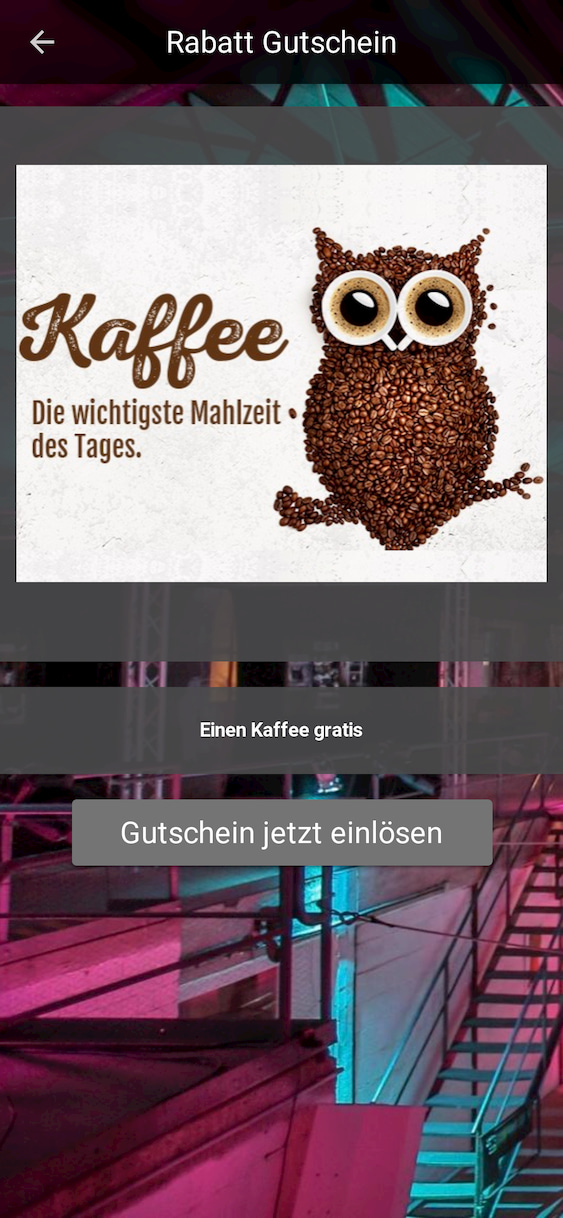 Sell digitally or display products & information?
No matter whether you simply want to sell products and services online or offline or want to accommodate a variety of information visually well.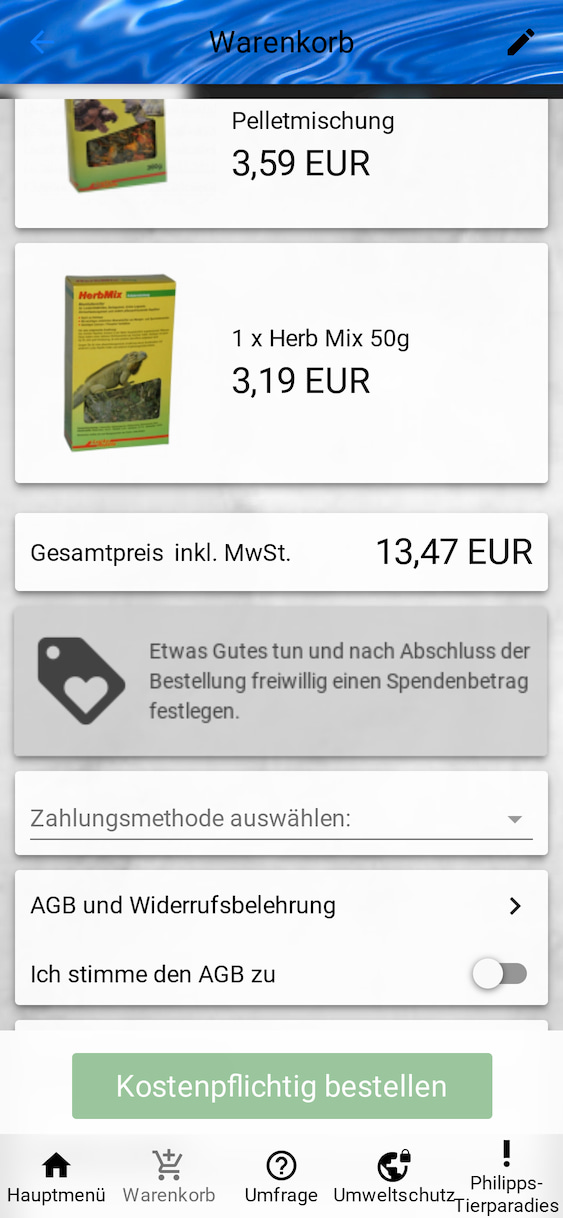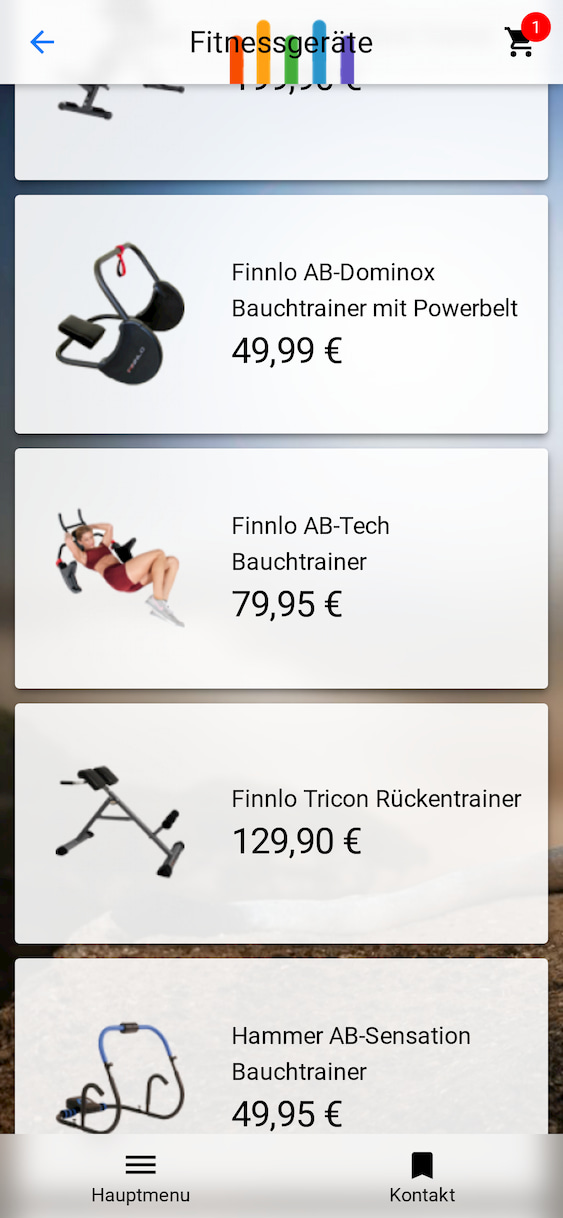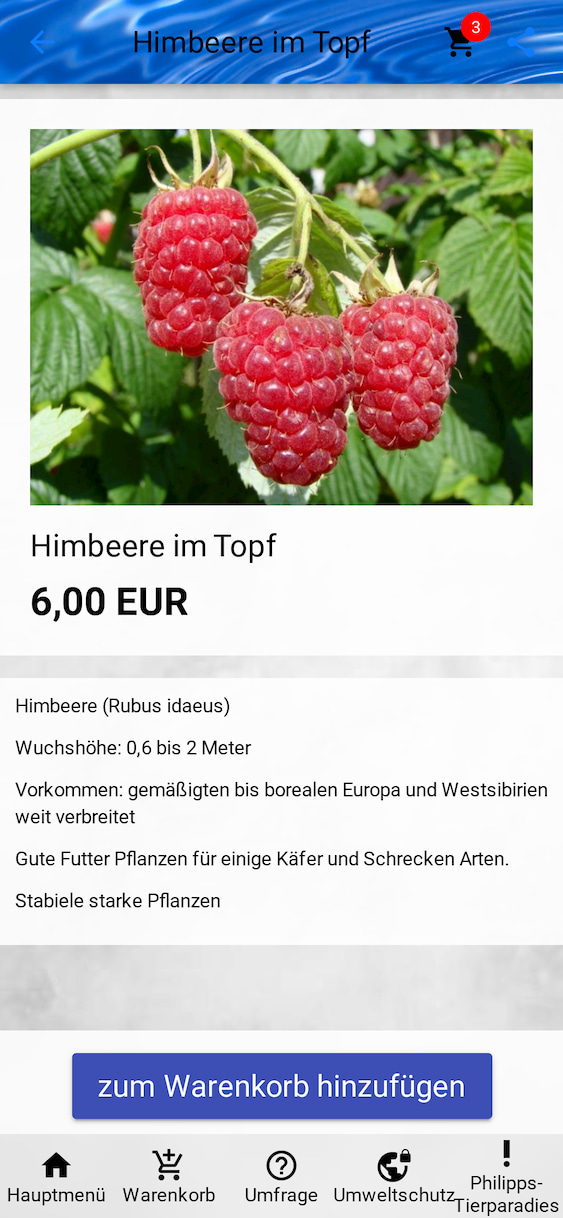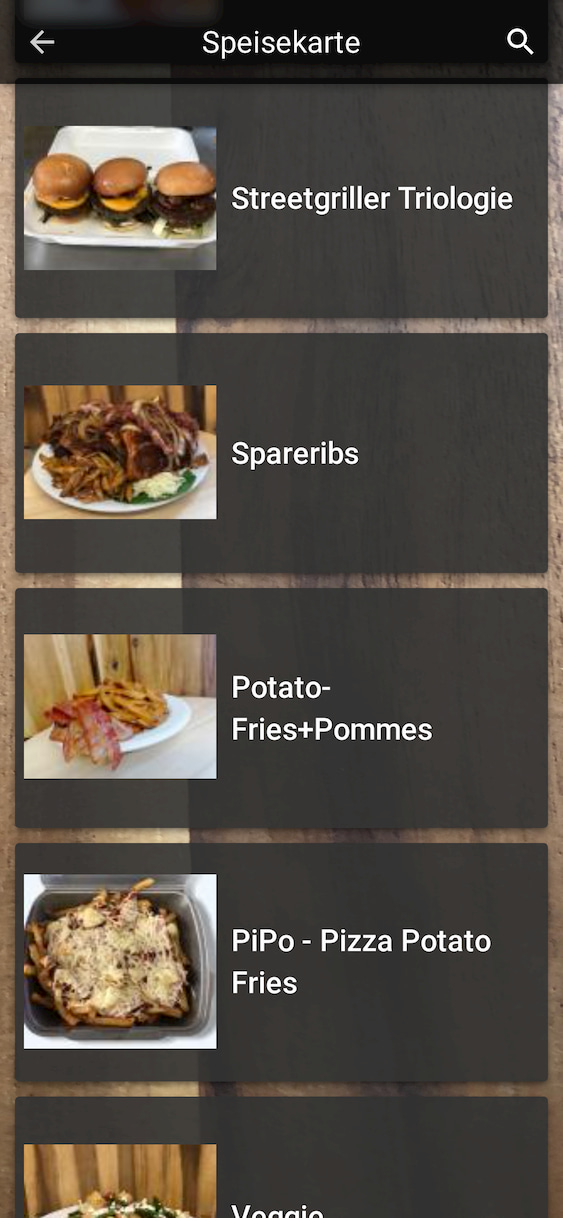 Digital Shop - Easy to sell on & offline
Sell your products or services online or offline directly via the app. Start quickly and without much administrative effort online with your first articles. Just click to create a list of your a list of your articles and link them optionally with images. images. Deposited orders are sent directly by e-mail.
As a gastronome, restaurant, bistro and café owner you offer offer your customers, for example, an interactive menu on site. on site. This is guaranteed to increase attention.
Present products and services directly.
Articles simply set and maintain with a click.
Electively with or without image display of the goods.
Share items via other apps such as WhatsApp, Facebook, Mail, etc.
Smart search function for quickly finding articles.
Insert unlimited items.
Total price calculation and display of the shopping cart.
Direct quantity entries for larger orders.
Indication and inclusion of shipping costs.
Indication of a central currency.
Include terms and conditions, cancellation policy or privacy policy. (Thus, your store meets all legal requirements).
Direct PayPal payment in the store.
Select points per item e.g. Red, Medium, XXL.
More payment methods such as cash on delivery, cash on collection, by prepayment, by invoice, etc.
Import item catalog from online store.
Base prices including units and automatic calculation.
Send push messages when delivery is started.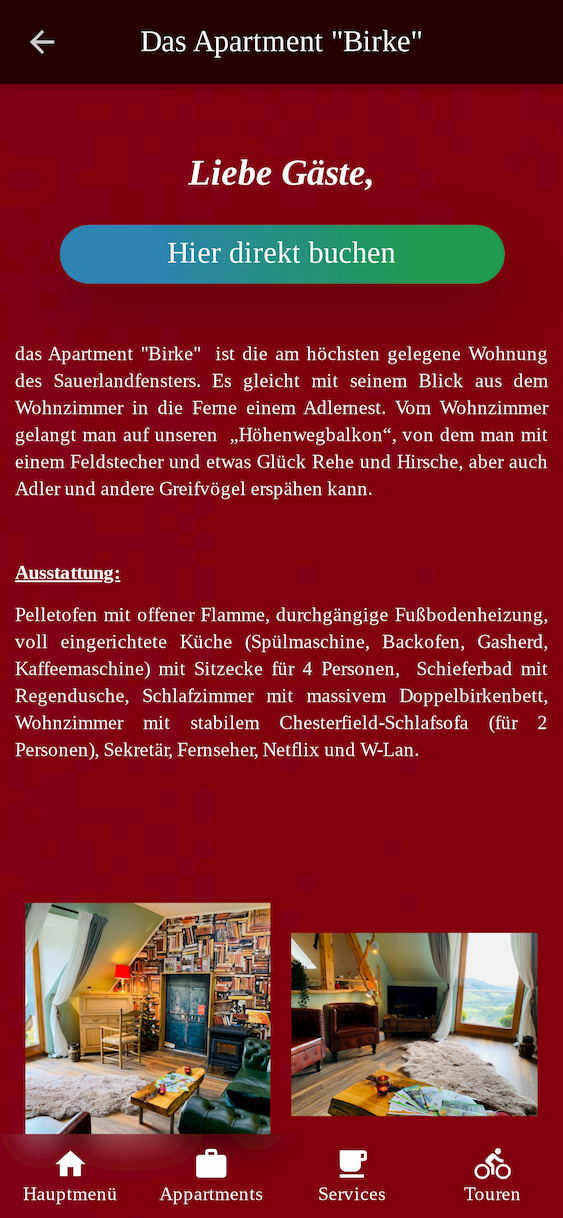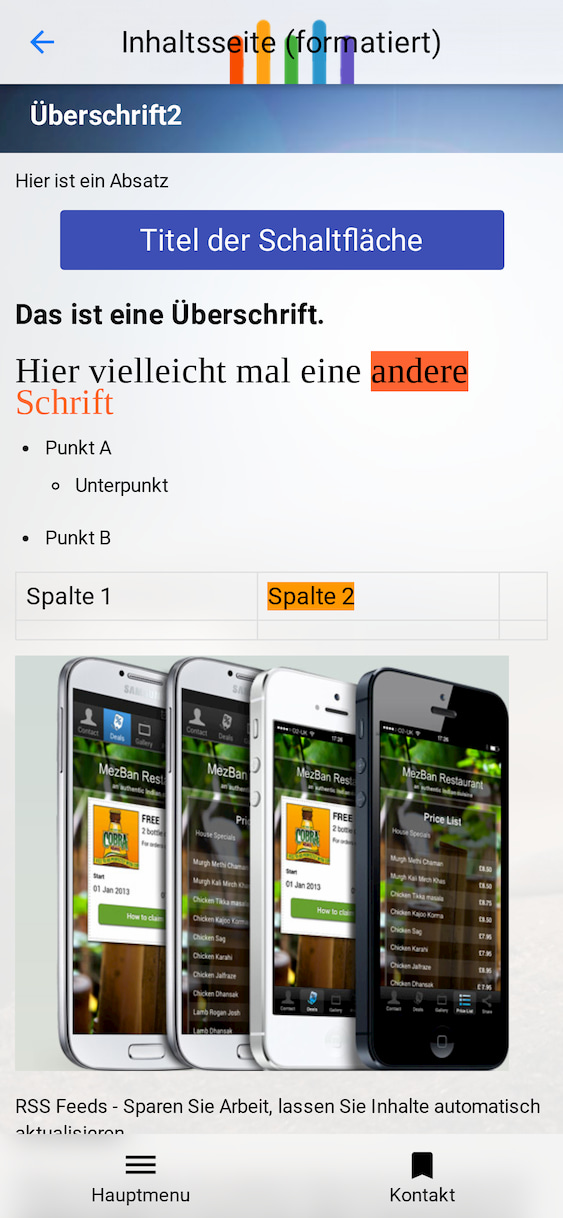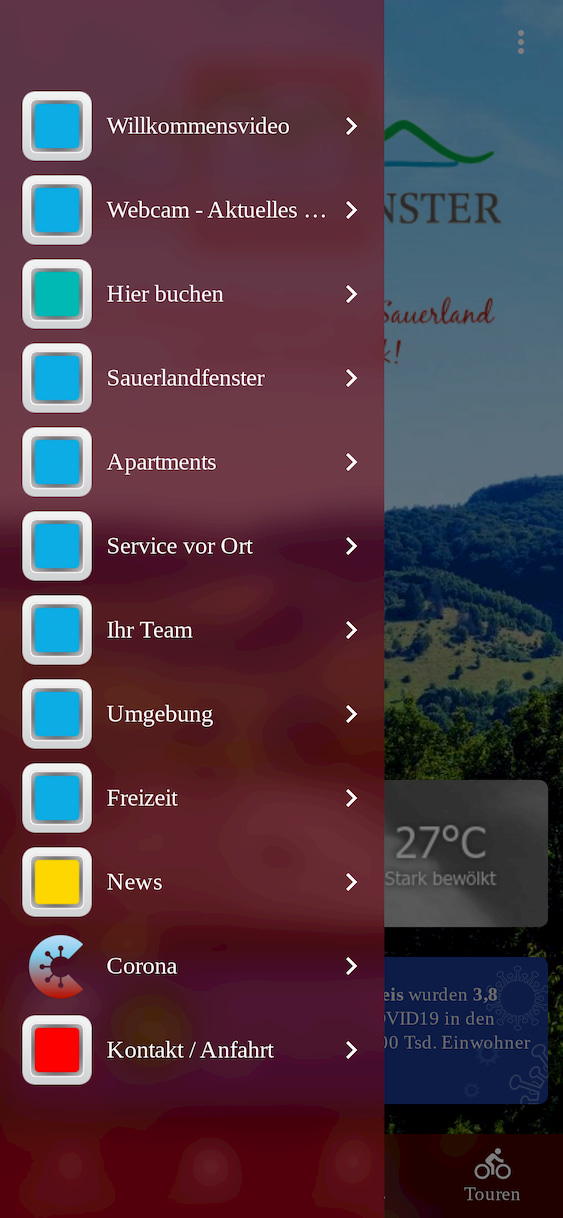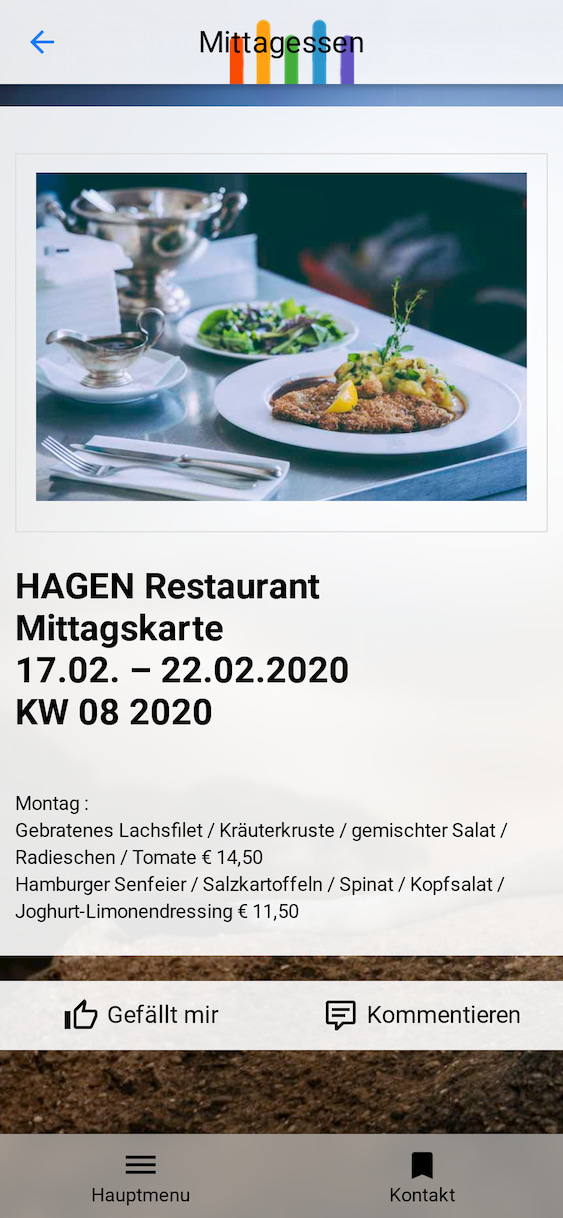 Individual content pages for texts, images and more
Write detailed texts, such as an About Us page, helpful tips and further explanations and descriptions of your products and services. There are no limits to the structure and no limits. With suitable pictures, tables and graphic elements you convey knowledge about the topics of your choice.
Ideal for describing products and services.
Free formatting of text and images.
Various color highlighting and font sizes.
Input via browser with clear toolbar.
Direct transfer of content from all sources such as. Word or PDF document or your website.
For advanced users also direct editing via HTML possible.
Interact with users and show yourself moved
Let your users have their say, allow registrations or table reservations, for example, show pictures of events.
Forms - Simple, flexible and interactive
Create suitable forms, e.g. for registrations, queries or requests for quotation. suitable forms. Define the necessary texts, numbers and selection fields including a suitable designation. Determine - which fields must contain mandatory information and define a recipient e-mail.
Simple for registrations, orders, reservations, etc.
Free selection of field types such as date, pick list, email address, images, etc.
Forms are sent summarized by e-mail.
Elective insertion of an introductory description including images.
Direct attachment of camera photos or other documents (e.g. PDF) when sending forms.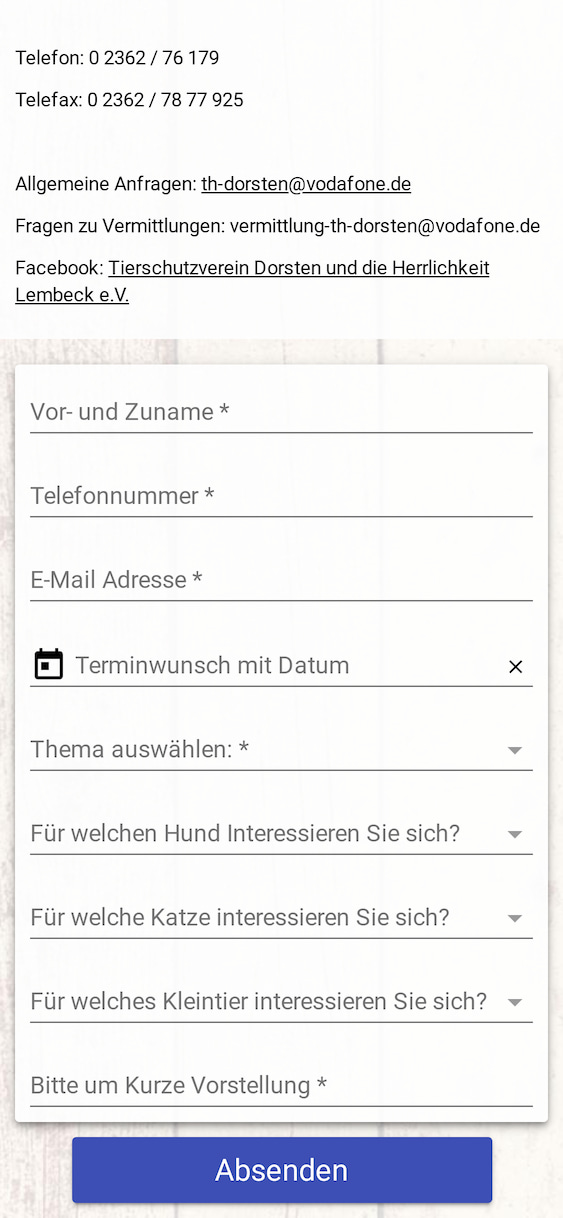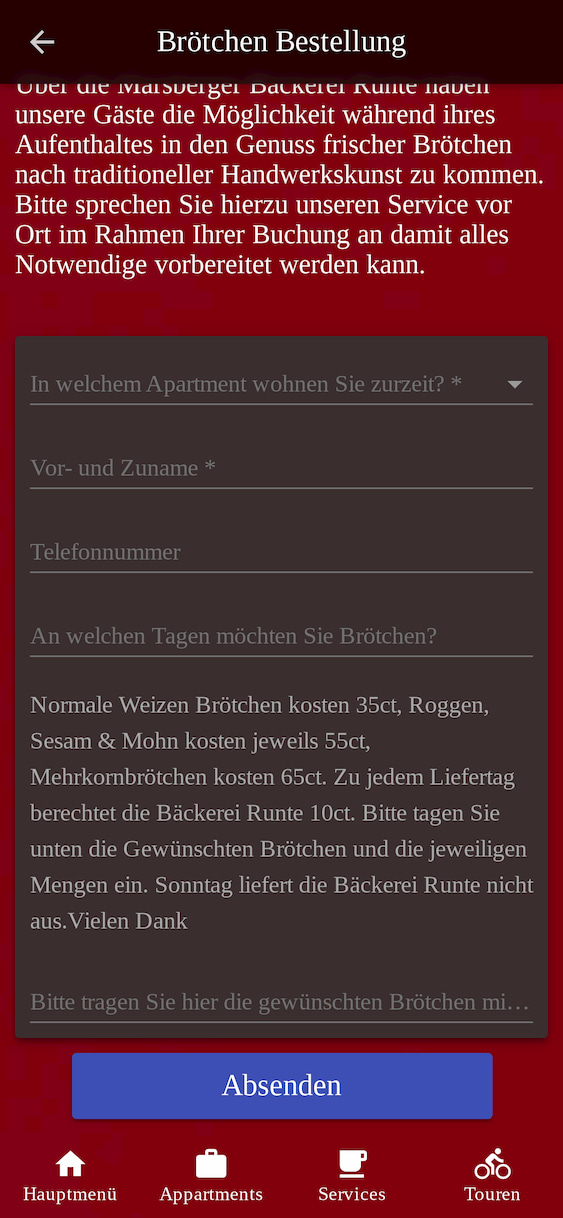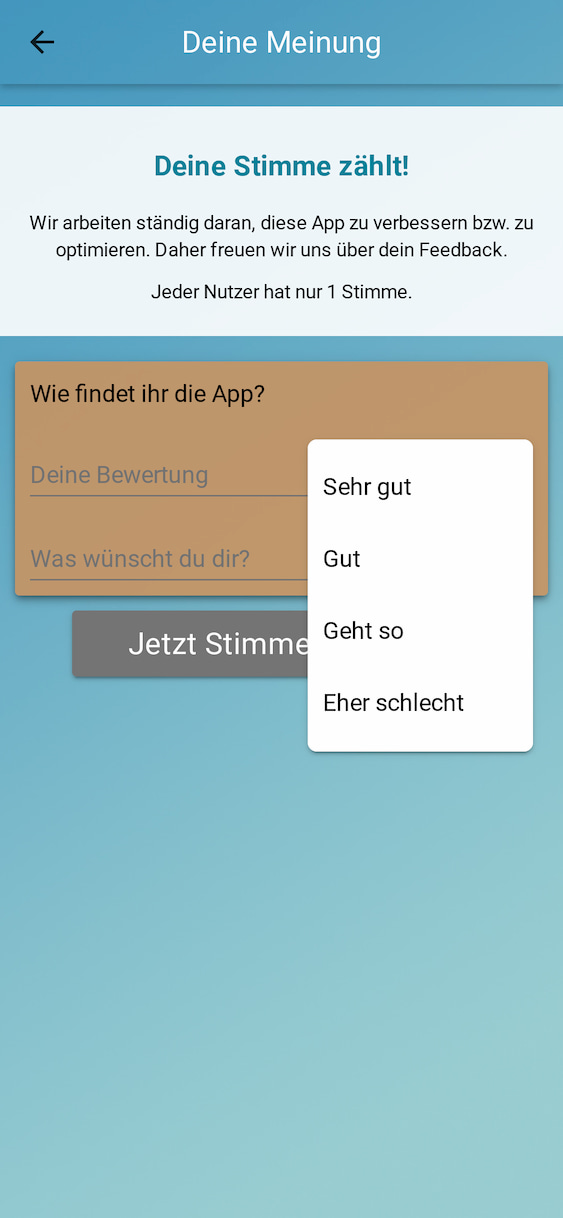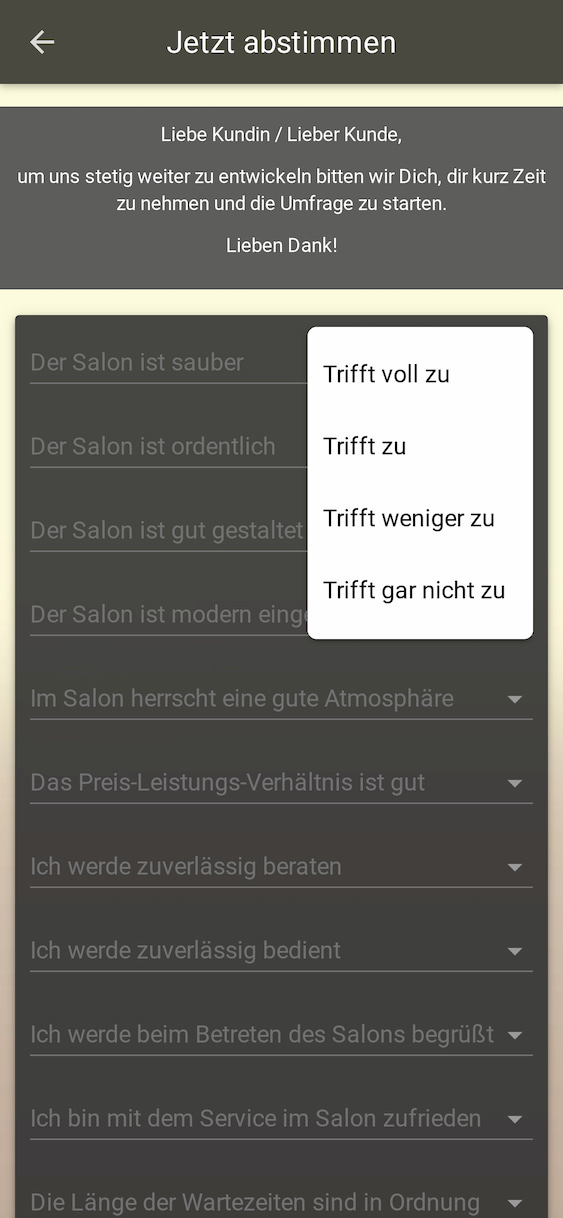 Survey / Vote - Matching Opinions Make Better Products
Get the opinion of your customers. Why not combine an an advertising campaign with a survey. In this way, you will not only gain new customers as well as their opinion about your products and services. To get started, all you need is a description and the necessary selection fields. Afterwards, each customer can only cast one vote, so that you then receive a real opinion.
Ideal in conjunction with advertising measures and other promotions.
In addition to new customers also their opinion about your product or service receive.
To start only a description and the desired question fields deposit.
Through only one vote per customer a real Opinion picture received.
Pictures gallery - show products, events, etc. in detail
Display at a glance e.g. your products, events or other things worth seeing. things worth seeing. Select all the images you want with just a few clicks from your media library.
Images of different sizes in a gallery view. display.
Different layouts for lists, grids and borderless display.
Automatically enlarge the image display when touched.
Switching images by swiping actions.
Subtitles and descriptions optionally per image.
Upload images matching the setup and add them to the image list. add.
Building block can be combined with submenus and used multiple times.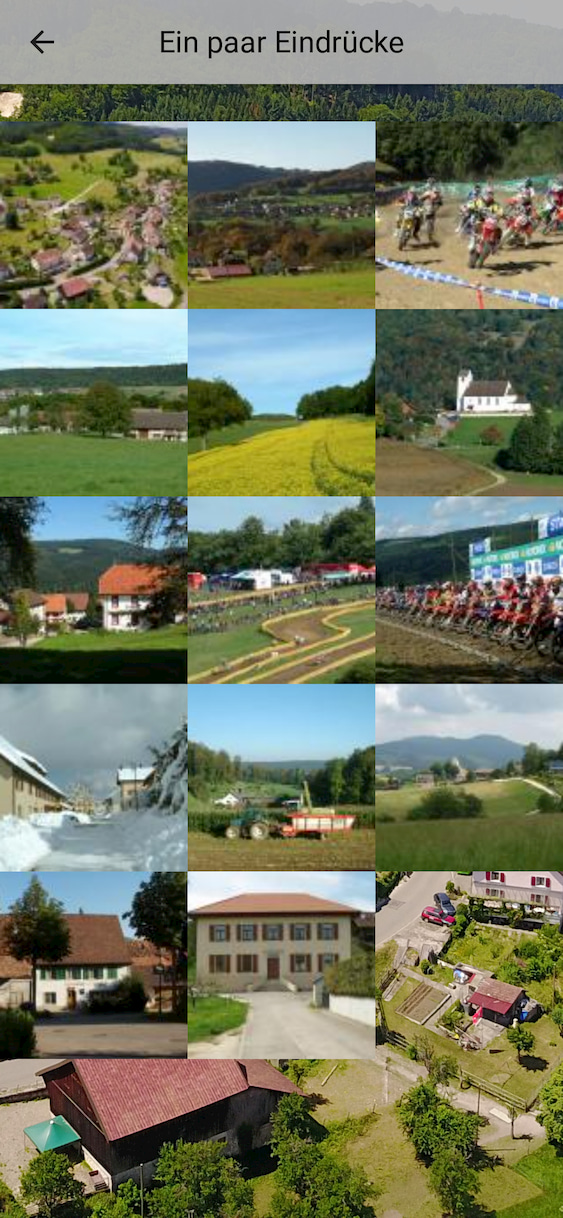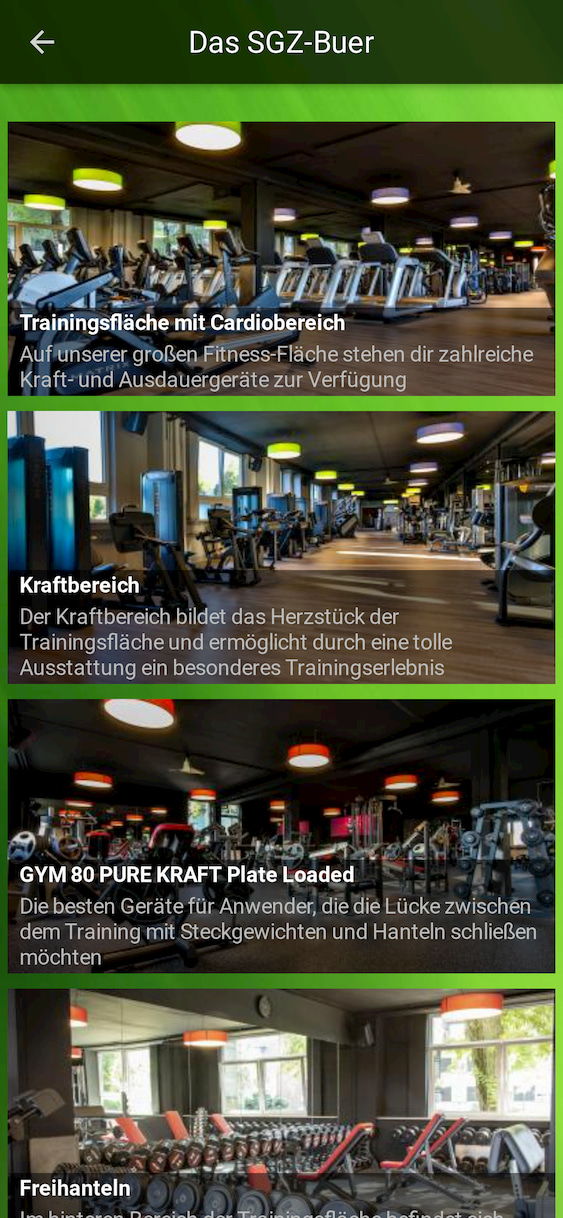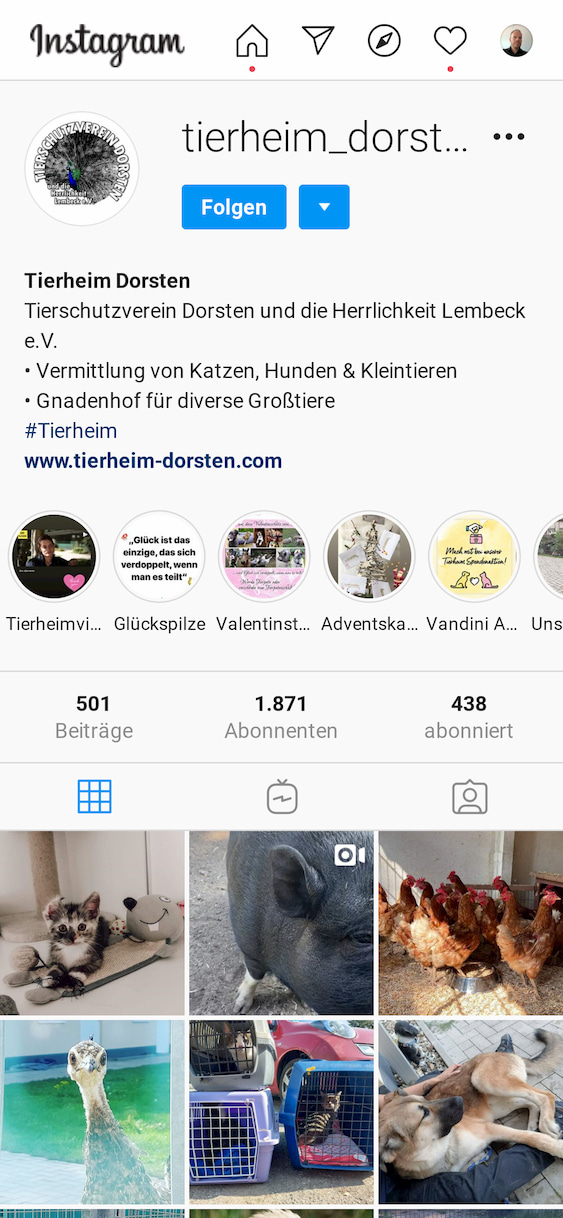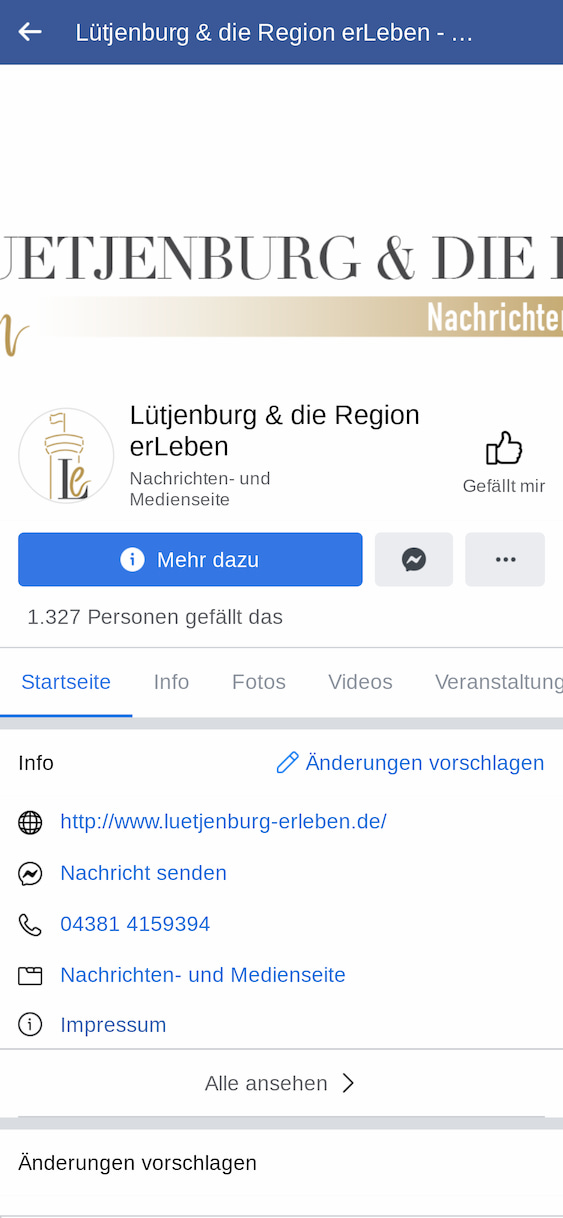 Twitter, Facebook & Instagram - The connection to your community
Add the pages you operate on social networks easily into your app. Depending on the network, users of the app receive an overview of the activities and can sometimes take direct action from there. active from there.
Easily integrate social networks such as Twitter, Facebook & Instagram.
Twitter messages are retrieved live.
To activate it is sufficient to enter the name of the Twitter account or the address of the Facebook fan page.
Block can be used multiple times without any problems.
YouTube / Vimeo videos - Moving pictures say more
Display all the videos you have stored on YouTube or Vimeo in the app. in the app. All videos are displayed with thumbnails and can be can be played immediately at the touch of a finger. For the setup the name of your account is enough.
Uploaded YouTube / Vimeos videos are displayed clearly displayed.
Automatic sorting by creation date.
Videos are playable directly from the app.
For use only enter the YouTube member name. required.
New videos are recorded the next time you start the app. automatically included.
Connect with freely selectable individual videos, playlists, albums, favorites, etc.
Sharing videos via other apps like WhatsApp, Facebook, Mail etc.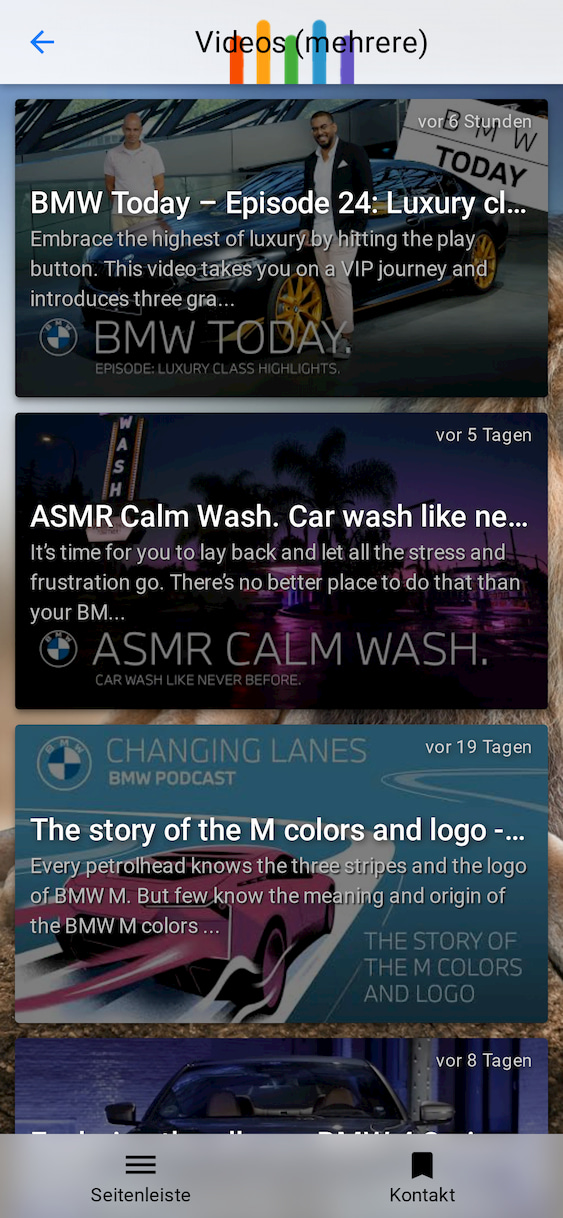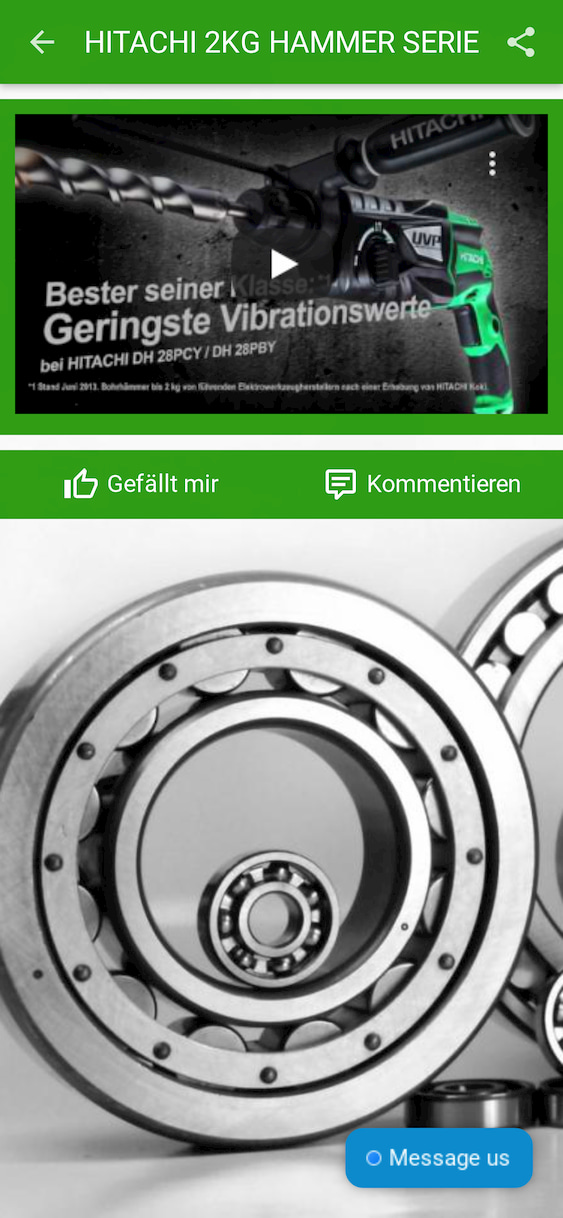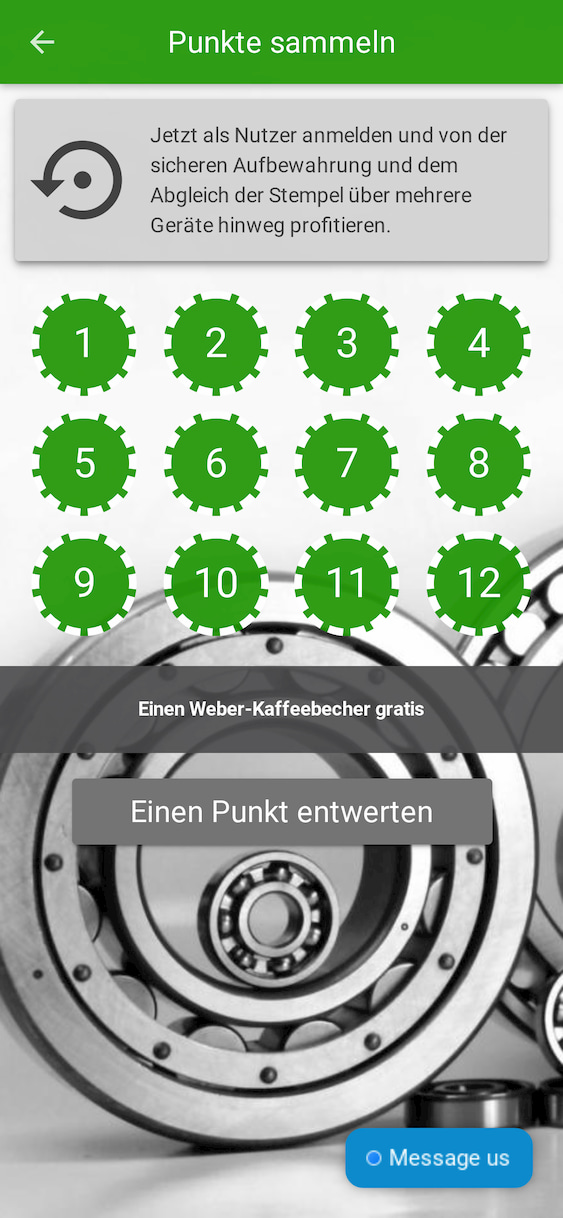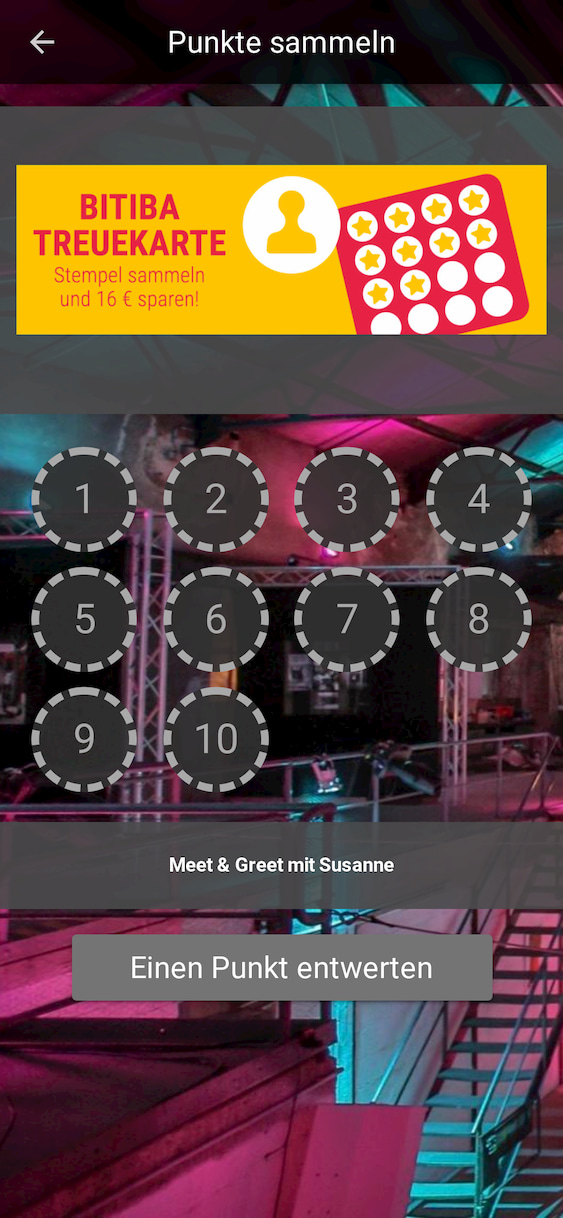 Loyalty & Advantage Card - How to reward customer loyalty sustainably
Keep your customers loyal to your products and services in the long and services. Motivate them to collect points and reward them with predefined discounts or free products. products.
Free design of the loyalty card by images and texts.
choice between 1 to 99 required stamp points.
Overview of all redeemed stamp points.
Easily validate and redeem through an at any time freely selectable PIN.
Secure and future-proof storage of all issued Loyalty cards outside the user devices.
DigitalNow - Your flexible start in the world of digitization
Beta
Want more possibilities?
Voilà more building blocks and add-ons!
The listed overview of modules and thus functions expands with many more possibilities. Besides modules such as databases, live chat, submenus or smart links, many additional extensions are in the works.
If you are not able to meet certain requirements directly, we also realize individual additions for your business. Simply contact us in the form of a short project description.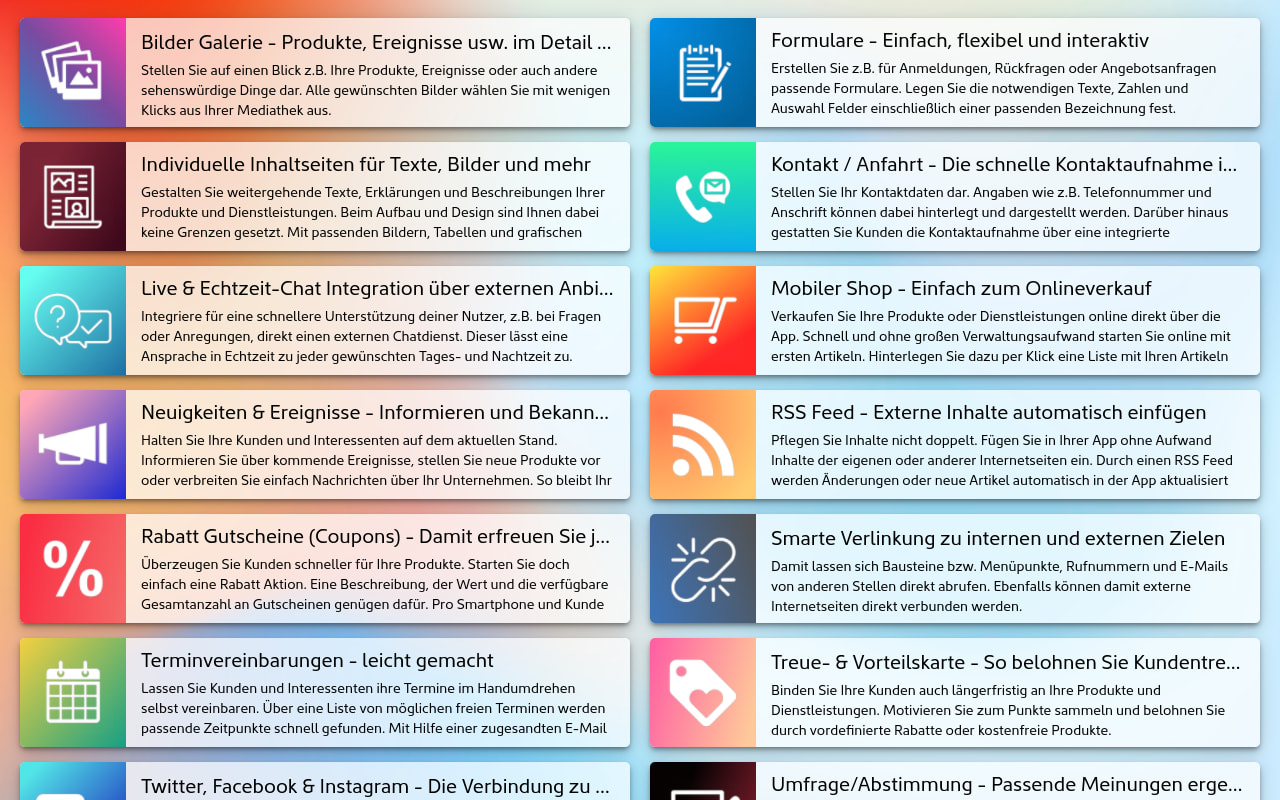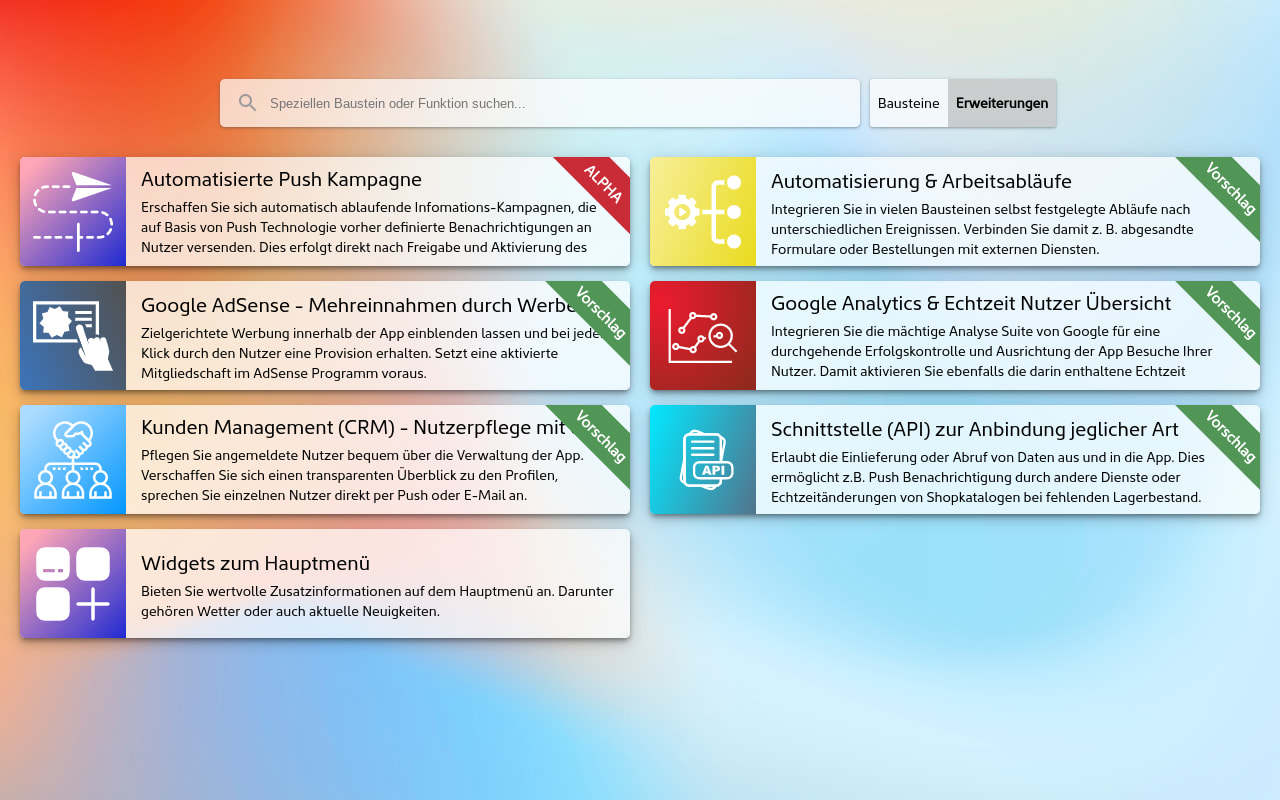 Get on board today and get started with the app for your business or association. See Your benefits in a nutshell to learn more. more about the added value of a digital presence.