Blog Article
Local tourism rethought - The Sauerlandfenster App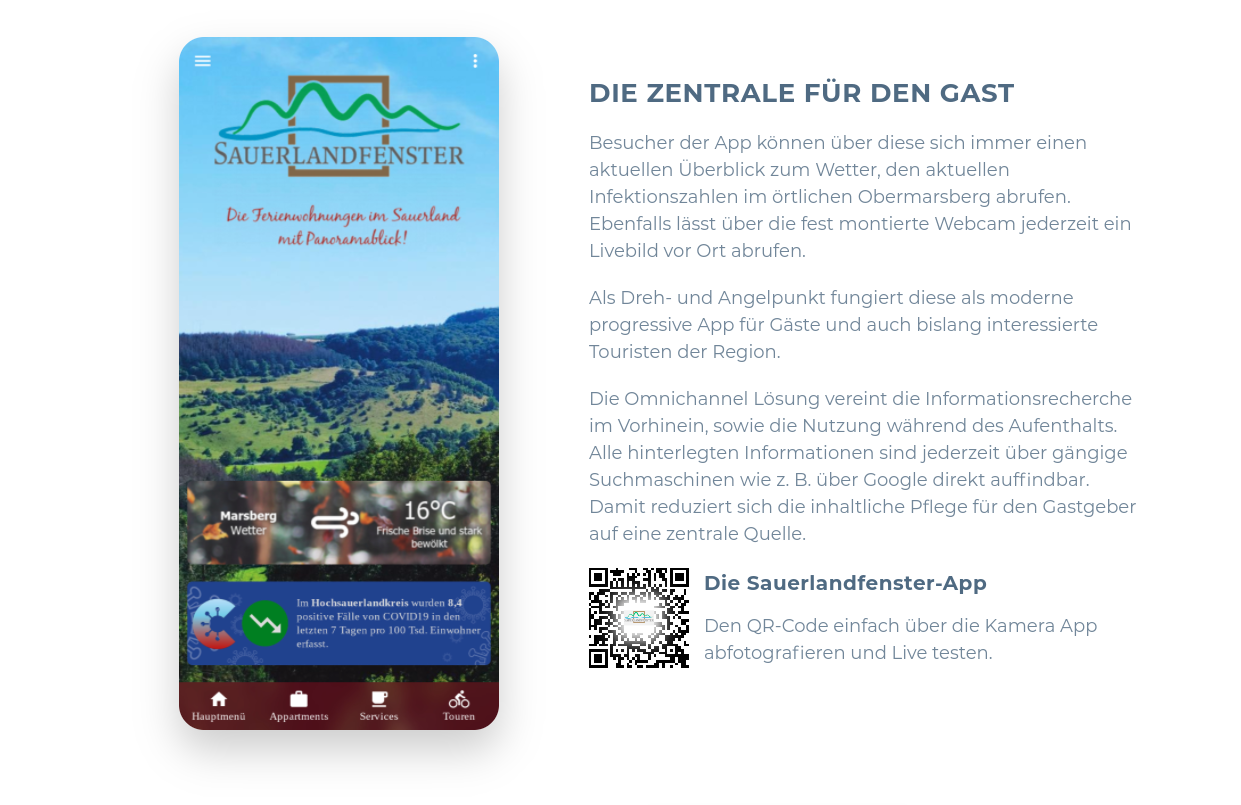 As a landlord of accommodations you use many different ways to present the accommodations to your guests, to enable the booking or also to point out relevant possibilities on site during the arrival, stay or also departure.
In the digital times of today, you want a solution that combines all this in as much as possible a solution and thus saves a lot of additional work or even unnecessary costs and processes in the everyday life of a host simply more efficient.

With our partners from the Sauerlandfenster, we have put together a good solution based on the modular system that makes this wish come true.
In the course of this, we have also submitted this solution at the same time as an overall project to the upcoming German Tourism Award 2020. Keep your fingers crossed that we will provide added value for hosts with this innovation.
You are interested in learning more about it? Then take a look at our detailed information page of the project and let us convince you of the further possibilities of the solution.
The Sauerland Window App - Detailed Info
The project was completely put together based on the existing construction kit. The realization is also possible with a small budget framework with your own first content maintenance or even through as a one-time service. Simply write us by email if you are interested.