DesignPlus - Your plus for individuality in appearance

With the new options that can be optionally activated, you can now adapt your digital presence to your individual visual wishes to your individual visual wishes. This is as easy as anything else and is available from the new Premium Package.

Basic design, colors and typeface
Allow yourself a quick entry into the design via a modern basic design with alternation between light and dark. Along with this, you can now determine your typeface and define an accent color that corresponds to your color corporate identity. This way you increase the recognition of your appearance by a lot.
More detailed design adjustments
Via the basic settings in the design, you can activate the core of DesignPlus at any time and thus make many new setting areas visible and thus adjustable within the entire app management. This allows you to make the more in-depth adjustments you want.
As an expert in HTML, you can even set the CSS definitions for content areas and easily create a consistent image.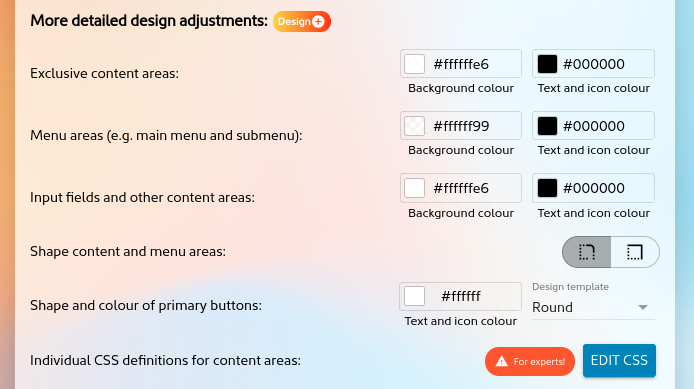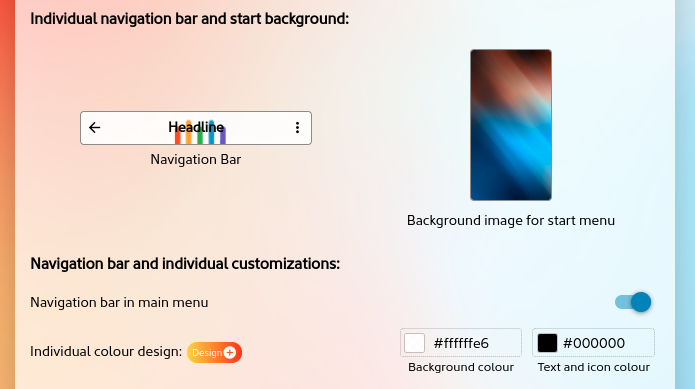 Whether navigation bar or side menu bar
By activating DesignPlus you also allow yourself a more individual adjustment of other areas within the appearance. Starting from the accent color, you can then store different color specifications and thus also meet the specifications of your design colleagues.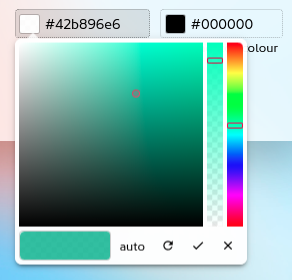 Color selection and prefabricated design everywhere
Modern means are available to you in the color selection. Matching design presets make the settings easier for you.
The activation of DesignPlus will also show up in other modules than just the design area in the future. Stay tuned for what will follow in the future.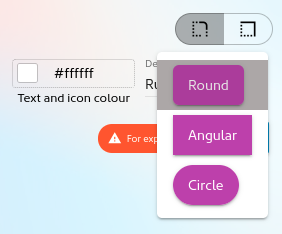 How to activate DesignPlus also
for your digital presence
At least one new Premium Package is required. Under the design area in the app administration you will find a note with a button the existing color selection, you will find a note with a button for activation.