CommunityPlus - The Plus of Liking and Commenting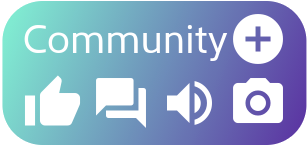 When a "like" and a loose comment are no longer enough, it's time for more. With CommunityPlus, you create your own social exchange platform for fun and efficient togetherness.
Allow users to "like" or comment
Simply allow your users to leave one or more "likes" in your shared areas. "Like" or several comments in your shared areas. In addition to a conventional thumbs up, the mood can also be expressed in several levels. Comments allow easy communication between you and your users.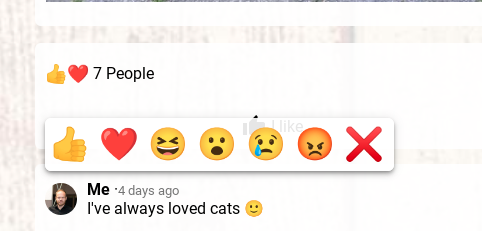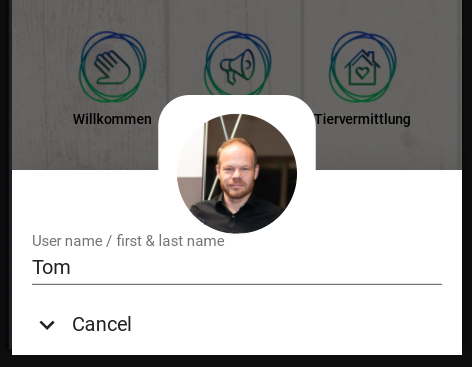 Pure personalisation through own user profiles
Within your digital presence, users can simply log in via their e-mail without a password and complete their own user account with their own name and profile photo for future cooperation. complete.
Comment with emojis, links, crafted text, image* and voice attachments*.
Your users can make use of all common formatting for the design. Inserted links are automatically recognised as clickable. In future, it will also be possible to attach voice messages and images in addition to written text, attach voice messages and images.
* Attaching pictures and voice messages will soon be available free of charge as part of CommunityPlus.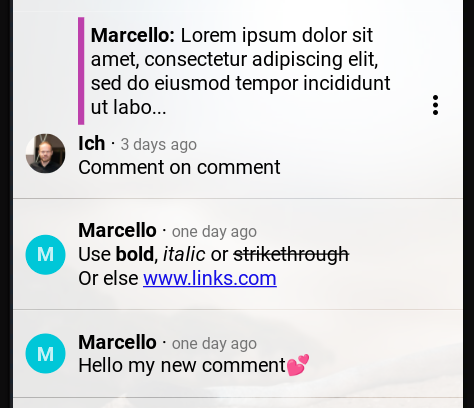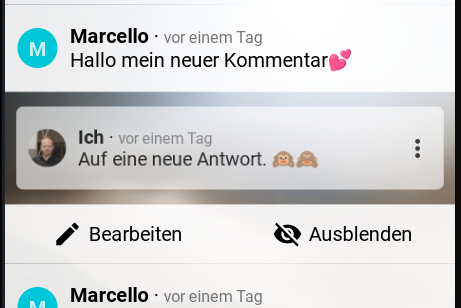 Easily edit, hide or reply to comments
Let your users revise comments later or hide them. As the administrator of the website, inappropriate comments can also be explicitly hidden. Comments that have been comments can also be answered directly to maintain a better overview.
Stay informed, push or email notifications
Receive push notifications for your own new comments or replies directly to your and your users' devices. or even e-mails to their devices. No matter whether smartphone, tablet, PC or Mac. Alternatively users can also restrict the receipt of notifications only for replies to their own comments.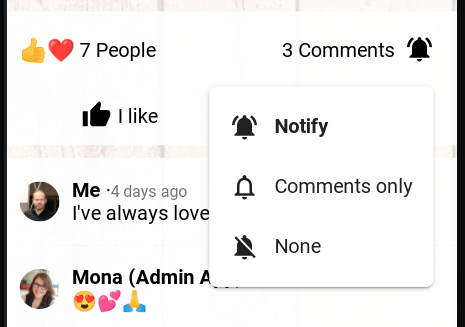 How to activate CommunityPlus also
for your digital presence
At least one new Premium Package is required. The "Like and comment" option can be activated in the app administration for each of the different modules. There is already a limited variant under the small Light package.