Blog Article
The Web is the New App Store - App Marketing 2.0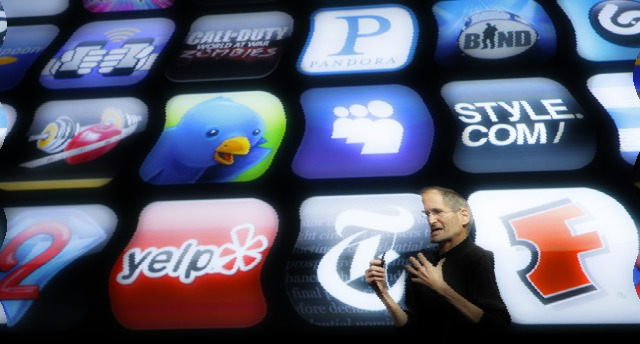 When it came to the marketing of apps, one could not avoid the well-known app stores, e.g. the Google Play or the Apple AppStore. The placement was virtually a must for anyone who held something on himself.
Now everything has its time and the world turns, as is well known. In the meantime, many technologies, markets and, of course, people's habits have evolved.
The search and download behavior of the typical smartphone user now gives a clear berth to the app stores as such and rather intuitively uses the popular search engines such as Google and Co.
Downloading apps is too complicated
The result is that now users generally no longer download apps directly from the stores. Reasons are here, among other things, that the necessary steps and waiting time are simply too cumbersome in everyday life.
That in addition to the use of search engines, only a few apps such as those from social networks and other messenger services are used, shows even more the omitted need for visibility in the stores.
If you do not want to offer highly complex apps or games with integrated native payment options, there is now a much better way to your users.
Set yet on a new or yet time-honored way to market your apps!
The Internet as you know it so far is perfect for this. Even if it seems strange to use an app via the World Wide Web, according to recent studies this is the way we will use apps in the future.
How the Word Wide Web is becoming your app store
Building on everything known on the Internet, the fashionable term of Progressive Web Apps has now been created to pave the way.
The techniques behind them are now available in all popular browsers and systems, whether smartphone, tablet, desktop PC or Mac, and work reliably.
Everything you used to know from typical apps, such as the icon on the screen, quick launch, fast notifications such as push and offline capability, you can now have directly on all other systems.
The placement in app stores previously required for this is no longer necessary. Not to mention the lengthy review processes, frequent rejections, additional costs, and bureaucratic hurdles with store operators.
This is how app marketing gets concrete
Today, all it takes is your PWA (short for Progressive Web App) simply to distribute via your existing app address in all common ways.
On the one hand, this can happen purely digitally via sending via email, as a posting in the social networks. Likewise, due to the searchability, your PWA will be placed appropriately and automatically also on Google, so that your users can also find you there.
Purely analog, that is, in the real world, it goes just as easily as, for example, the attached phone number in the hallway. Attach the so-called easily scannable QR codes where your users can be found. Better than a telephone number or email address you receive thereby a direct return channel, with which users without calling directly also information zurückerhalten and hold the connection.
Alternatively you can supplement the two kinds also by paid advertisement in on-line and off-line range e.g. with the help of Google search announcements, Flyer, advertising posters etc.. That brings you selectively there, where your suitable target group is to be found.
As you see the possibilities are unimagined. Grab it on, it is easier than you think.
One way you should not go, however, is into the store. The effort will simply not be in good proportion. You can believe us.